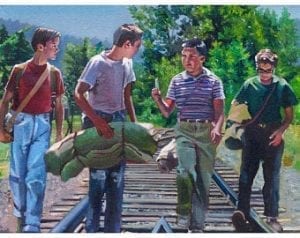 I will first get rid of my smart phone and purchase a dumb phone, and then eventually jettison the dumb cell phone for a landline.
Although, I may go straight to the landline.
I am 50 years old, so I am a child of the 80s. That was a simple and vivid period of my life, pick-up football games in the snow, detasseling corn in the summer, exploring railroad tracks for hours with my friends armed with pellet guns and jackknives (incidentally, all activities that kids are not allowed to do these days).
Smart phones did not exist. So I know what life was like without a cell phone, such as sitting and waiting in the doctor's office, at first, bored, but eventually reflecting, imagining, and sometimes talking to someone else sitting near me.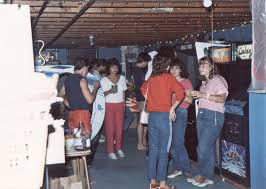 I had a childhood, which means memories of adventure not "entertainment" (a big difference). I did many things that did not involve technology (except frequent the local arcade in Watertown, Wisconsin).
Today, children (and adult-children) are glued to their social media and texting each other, passing up their childhood . . . and adulthood.
Tragically, the vast majority of adolescents will not remember their childhood later in life, because they will never have one.
Many are slaves to Big Social and don't realize their attachments to these time-killers life-killers.
Speaking of which, I don't have Facebook nor Twitter, so I won't miss what I don't have. I am not making a judgment that they are bad in themselves; they are just not for me. Although, from what I understand, much of it is shallow.
I have never been addicted to my phone or being online. My phone is on silent for most of the day. I prefer to call and talk to people. People are not time-killers, shallow online activities are.
The only app I will miss is my Accordance Bible software app. Having Greek, Hebrew, Aramaic, and German Bibles and lexicons in the palm of my hand is wonderful. But I can do this on my computer.
I can use a physical map . . . call someone from a landline . . . check my email on my computer . . . listen to a podcast on my computer . . . tell time on my wrist . . . no alarm clock necessary since I already use my God-given circadian rhythm . . .  don't care what the weather is . . . dislike texts and texting . . . I will buy a traditional camera . . . avoid the fascist Vac**ne passport (at least on a phone) . . . save a lot of money by not owning a smart phone . . .  and last, but not least, I will experience fewer distractions and focus more on my walk with God, wife, son, church, others, nature, and my writing.