Podcast: Play in new window | Download | Embed
Where Do Believers Go after the Rapture?
I first explained that after the rapture God's people will be escorted, not to earth, but to the throne of the Father in heaven. I provided four biblical passages that demonstrate this:
2 Corinthians 4:14
John 14:1–3
Revelation 7:13–15
Isaiah 26:19–21
However, God's people will eventually descend to earth after the day of the Lord's judgment to dwell with Christ forever. I have provided below a chart that illustrates the destination of the raptured people of God.
A Response to Post-tribulationism
In the second part of the program, I responded to the common posttribulational interpretation that claims the word apantēsis (meeting) in 1 Thessalonians 4:17 requires an "immediate descent to earth." I gave four reasons why this is not the case:
1. Explicit passages that teach that we will be ushered before the throne.
2. The Greek term apantēsis is not a technical term in Hellenisitc formal reception descriptions.
3. There is a lack of correspondence between Paul's description and Hellenistic formal reception.
4.  Paul's description resembles Old Testament, Jewish apocalyptic, and Jesus' imagery.
I concluded by citing one of the most popular posttribulationists who does not think the "immediate descent back to earth" is a good argument: "However, this argument can be given little weight—the word does not have to bear this technical meaning, nor is it certain that the return to the point of origin must be immediate."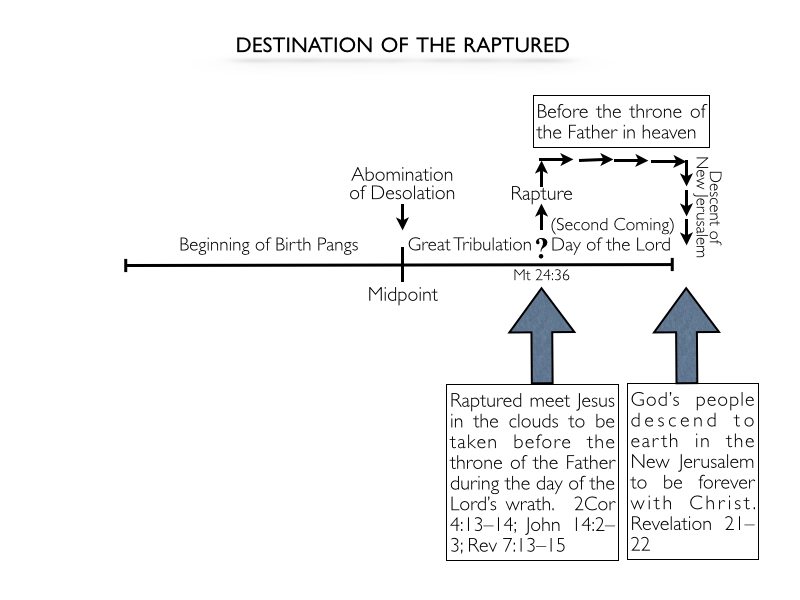 Bibliography:
Michael R. Cosby, "Hellenistic Formal Receptions and Paul's use of AΠANTHΣIΣ in 1 Thessalonians 4.17," BBR (1994): 4:15-34.
Joseph Plevnik, "1 Thessalonians 4:17: The Bringing in of the Lord or the Bringing in of the Faithful?," Biblica 80 (1999): 537-46.
Read the Transcript:
Here is a complete, word-for-word transcript of this episode.