Podcast: Play in new window | Download | Embed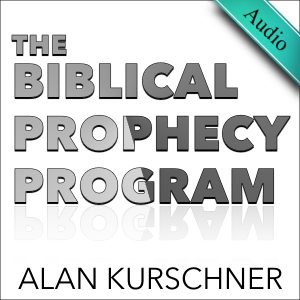 (I am posting this week's program a couple of days early.)
In this program I concluded my series responding to Dr. David Reagan of Lamb & Lion Ministries. I first responded to his objection that prewrath teaches an additional 30-day period after the seven-year period. Reagan says there is no "Scripture basis for it," but in fact there is (hint!…Dan 12:11)
Next, I responded to his claim that the day of the Lord does not begin with the opening of the seventh seal. He does not explain, not surprisingly, why prewrath believes what it does on this point. He attempted to give a couple of reasons why pretrib believes the day of the Lord begins at the seven-year period. I explained why they were baseless and mere assumptions. He confuses Paul's mention of the wicked saying "peace" in 1 Thessalonians 5 with the peace treaty that will be made with the Antichrist at the beginning of the 70th week of Daniel. Then I talked about an exegetical blunder he makes when he misrepresents Paul by saying that there will be peace and safety at the beginning of the day of the Lord, where in fact Paul teaches that it will begin with sudden destruction.
Next, I demonstrated that pretrib theology has two future comings (parousia) in their system, not one. I then replied to Reagan's baseless assertion that prewrath teaches "multiple comings." I explained that this was not the case but instead prewrath teaches one future comprehensive, complex whole—not "many comings" of Christ. He commits the logical fallacy of equivocation by making categorical errors.  I also explained the meaning of the Greek word behind our terms "second coming"/"second advent." In short, Reagan confuses the concept of a parousia with its constituent parts; in this case, Jesus' coming-and-going actions during his second coming.
Finally, I responded to Reagan's cutesy slogan: "[A]ll I can say is that if you want to live looking for the Antichrist, that is fine with me. As for me, I am living looking for Jesus Christ." I showed how this is an ignorant statement and does not agree with the reality of the Bible. Part of watching for Christ's return is adhering to his warnings about the Antichrist.
Links mentioned in the program:
https://www.alankurschner.com/2015/01/17/calvary-chapel-pastor-david-guzik-cancels-plans-for-the-rapture-debate/
http://www.lamblion.com/xfiles/publications/magazines/Lamplighter_JanFeb15_US-Israel-Relations.pdf
https://www.alankurschner.com/2015/01/07/a-reply-to-david-reagans-so-called-critique-of-the-prewrath-position-part-1-of-2-ep-19/
https://www.alankurschner.com/2015/01/16/a-reply-to-david-reagans-so-called-critique-of-the-prewrath-position-part-2-of-3-ep-20/