Podcast: Play in new window | Download | Embed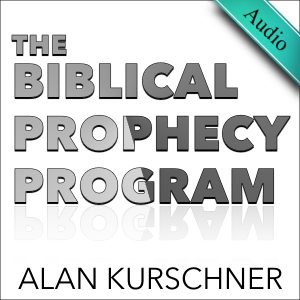 This is our 25th episode of The Biblical Prophecy Program™ and I talked about why I started this program and how it is distinguished from other Bible Prophecy programs. This program fills a void out there for solid, biblical prewrath teaching. I also explained why this program is growing and attracting a lot of serious students of Bible prophecy.
Then I argued why Matthew 24:31 refers to the rapture. I first explained the situational context of Jesus' Olivet Discourse. What prompted Jesus' discourse? Why does he gives us little description of "the gathering" in verse 31?  Then I described the co-text (a term I explained) of verse 31. When we examine the co-text we first learn that the focus is in the sky—Jesus is in the sky, not the earth. Second, the surrounding text of verse 31 describes a cause and effect action; that is, the angelic gathering causes the elect to meet Jesus in the sky. This can be none other than the rapture event. There are other reasons why Matthew 24:31 refers to the rapture that I will cover in subsequent episodes. But in this particular program I highlighted this cause and effect action. The significance of this is that the church will face the Antichrist before the rapture.
Links mentioned in the program:
https://www.alankurschner.com/partner/
https://www.alankurschner.com/2015/02/18/the-apostle-pauls-source-for-his-eschatology-on-the-second-coming-in-his-thessalonian-letters-is-drawn-from-jesus-olivet-discourse-ep-24/