Podcast: Play in new window | Download | Embed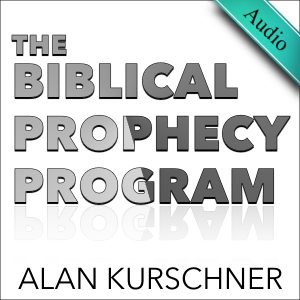 I talked about taking the gospel back to the street and loving the lost by warning them that the end is coming. Sinners need to repent and embrace Jesus as their savior before it is too late, lest they perish forever in hell.
The doctrine of eschatology should sanctify the believer but it should also be a component in our gospel message that we should proclaim publicly. We need to love our neighbor by warning them that God promised there would be a judgment day for those who do not repent. This was the message of Paul in his open air sermon on Mars Hill to his Athenian audience (Acts 17:30–31; cf. 2 Peter 3:4–14). We should not wait in our churches for the lost to come to us. Instead, we need to get out of our comfort zone and go out to where the lost are and proclaim the gospel to them.
Open air preaching is the biblical, normative means by which God has ordained for the church to proclaim the gospel to the lost. I talked about the wrong way to do open air preaching as well as the right way (see links below). Jesus in his Great Commission discourse gave a mandate to the church to "Go!" The lost is outside of the four walls of the local church. Jesus commanded us to go and make disciples of all nations. He did not say, wait for them to come to you.
I gave many examples of biblical open air preaching: Noah (2 Pet 2:5), Isaiah (Isa 6:8–9), Jeremiah (Jer 7:1-3), Jonah (Jonah 1:2), John the Baptist (Matt 3:1–2), Jesus (Matt 15:10), Jesus' disciples (Luke 10:1–3), the apostles (Acts 5:20, 42), Paul (Acts 17:17–18), and see especially Romans 10:13–15!
In addition, church history displays more examples of open air preaching. I mentioned George Whitefield, John Wesley, E.M. Bounds, William Farel, Charles Spurgeon, and David Livingstone. Many more examples could be cited!
I responded to some baseless objections to open air preaching and I gave seven benefits from open air preaching: (1) It obeys Christ's commission to "go",  (2) It trusts the power of the gospel and not ourselves, (3) It hardens hearts of sinners, (4) It reaches a vast number of people for the gospel, (5) It jolts people out of their routine and mindset, (6) It encourages and disciples believers, (7) It gives a special anointing for the open air preacher himself.
As we approach closer to the end of the age and thus the Lord's return, I believe God will raise up a proliferation of open air preachers. We should not hunker down in some bunker waiting for the rapture—instead, we need to go out in the public and herald the gospel and warn the lost that the day of the Lord's wrath is coming.
Links mentioned in the program:
http://www.newjerseybibleinstitute.org/
http://www.spurgeon.org/s_and_t/strprch.htm
http://jeremiahcry.com/charles-spurgeon-lecture-open-air-preaching/
http://jeremiahcry.com/sketch-open-air-preaching/
 http://store185314.ecwid.com/#!/~/product/id=14230119