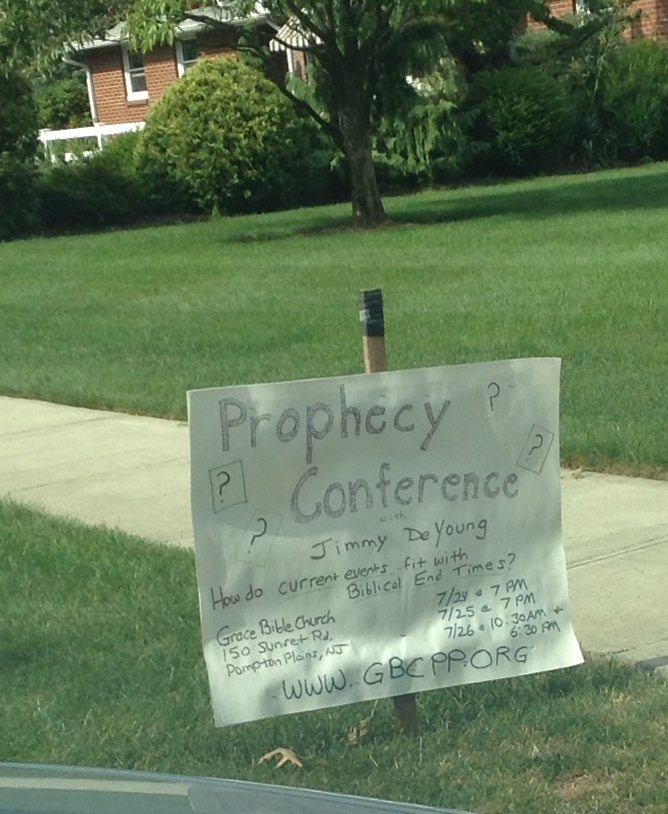 So this is interesting. Here is a picture of a sign promoting a Bible Prophecy Conference with Jimmy DeYoung this entire weekend that is happening literally down the street from me. I could walk there.
Yes, you know me so well people! I wonder if Jimmy DeYoung would be up to having a discussion on Bible prophecy and taking a small portion of the conference to have a meaningful interaction on pretrib vs. prewrath. Certainly, the people of God deserve to hear the other side. It would be beneficial for the people of God and I believe the attendees would appreciate it.
We shall see…
[UPDATE] The pastor wrote me back and said he was not interested in having the dialogue at his church. So there you go, I  think this was a lost opportunity for God's people to listen to a meaningful interaction.