Podcast: Play in new window | Download | Embed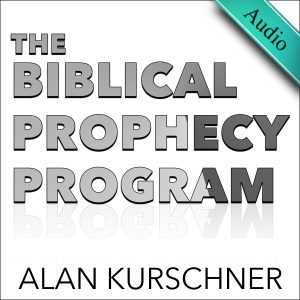 In this episode I gave a few reasons why I believe the reference to the "Son of Man comes" in Matthew 10:23 refers to Jesus' future second coming, not his first coming.
"Whenever they persecute you in one place, flee to another. I tell you the truth, you will not finish going through all the towns of Israel before the Son of Man comes." (Matt 10:23)
I first started out reminding people why biblical prophecy is important, and I also prefaced it with situating this question of Matthew 10:23 among theological views.
Then most of the program, I gave a few reasons why I see the fulfillment of Jesus' prophecy in Matthew 10:23 as yet happen in the future. My main reason among the few was the immediate context of v. 23 in v. 22 with the association of "the end." That was linked to the parousia context in Matthew 24:14 and the Great Commission in Matthew 28. I also showed the progression of the passage, explained the use of "you," and I talked about Matthew's use of the Olivet Discourse tradition, explaining how Jesus intends his eschatological teaching to be relevant for every generation since he can return in any generation for the Church.