Podcast: Play in new window | Download | Embed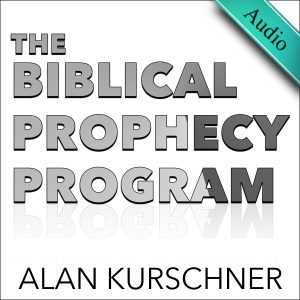 Today I discussed another prophecy that contradicts pretrib imminence. Among the points I explained was how date-setters create their own self-fulfilling prophecy.
This passage contains an unequivocal prophecy that must happen before Jesus returns: scoffers will arise and mock Christians for their belief in Jesus' promised return. This fact alone contradicts imminence theology. In addition, one should not miss another point in this passage. Peter teaches that there will be a long delay before Jesus returns by quoting what the scoffers will say: "For ever since our ancestors died, all things have continued as they were from the beginning of creation." This indicates that the many generations that have come and gone engendered forgetfulness—actually they "deliberately suppress this fact"—that God once destroyed humanity by a flood and will destroy humanity with fire in the future.
"Above all, understand this: In the last days blatant scoffers will come, being propelled by their own evil urges and saying, "Where is his promised return? For ever since our ancestors died, all things have continued as they were from the beginning of creation." For they deliberately suppress this fact, that by the word of God heavens existed long ago and an earth was formed out of water and by means of water. Through these things the world existing at that time was destroyed when it was deluged with water. But by the same word the present heavens and earth have been reserved for fire, by being kept for the day of judgment and destruction of the ungodly." (2 Peter 3:3–7)
"Now, dear friends, do not let this one thing escape your notice, that a single day is like a thousand years with the Lord and a thousand years are like a single day. The Lord is not slow concerning his promise, as some regard slowness, but is being patient toward you, because he does not wish for any to perish but for all to come to repentance. But the day of the Lord will come like a thief; when it comes, the heavens will disappear with a horrific noise, and the celestial bodies will melt away in a blaze, and the earth and every deed done on it will be laid bare." (2 Peter 3:8–10)