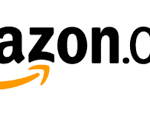 Eternal Israel: Biblical, Theological, and Historical Studies that Uphold the Eternal, Distinctive Destiny of Israel by Barry Horner

In Eternal Israel author Barry Horner presents a variety of biblical, theological, and historical studies that argue for the distinctive, eternal destiny of Israel. Like Horner's 2004 work Future Israel, Eternal Israel pushes back against replacement and supersessionist theology and adds further historical, exegetical, biblical and theological weight to the fundamental proposal that God has a glorious eternal destiny for Israel. Addressing such helpful topics as Jewish evangelism, eschatology, and Islamic views of Israel, Horner presents a wealth of information that compels readers to remember that Israel holds a key role in God's plan for eternity.
See also his Future Israel: Why Christian Anti-Judaism Must Be Challenged
Review
"Barry Horner's Eternal Israel is excellent on so many levels and is a fitting follow-up to Future Israel, which had a great impact in refuting the Augustinian eschatology and replacement theology that still plague the church. Again, Horner shows that solid exegesis reveals the importance of national Israel in God's plans. He also explains that a proper view of Israel is consistent with many Reformed theologians of the past. His book also interacts with and refutes more recent arguments of those who hold to replacement/fulfillment theology. This book cannot be ignored. I highly recommend Eternal Israel."
—Michael J. Vlach, professor of theology, The Master's Seminary
About the Author
Barry E. Horner, is a native Australian who now resides in Billings, Montana. He is semi-retired from pastoral ministry and spends much of his time traveling and teaching seminars in the U.S. and abroad. He is also an authority on the seventeenth century Puritan, John Bunyan, and especially The Pilgrim's Progress.