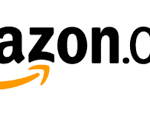 The Messianic Hope: Is the Hebrew Bible Really Messianic? by Michael Rydelnik

In The Messianic Hope, book six of the New American Commentary Studies in Bible & Theology series, Jewish Studies professor Michael Rydelnik puts forth a thesis that the Old Testament was intended by its authors to be read as a messianic primer. He explains at length how the text reveals significant direct messianic prophecy when read in its final form. Users will find this topical study an excellent extension of the long-respected New American Commentary series.
About the Author
Michael Rydelnik is professor of Jewish Studies in the World Missions and Evangelism department at Moody Bible Institute in Chicago, Illinois. He holds degrees from Moody (diploma), Azusa Pacific University (B.A.), Dallas Theological Seminary (Th.M.), and Trinity Evangelical Divinity School (D.Miss.) and also contributed to The Apologetics Study Bible.
Reviews
"I can't think of a more able scholar to help us understand the controversial topic of Messianic prophesy than Michael Rydelnik. This book should be read to help all of us understand Messianic prophesy and also to give an answer to those who would deny that Jesus fulfills the Old Testament prophecies, or that these references should be interpreted non-literally. The book takes us on an interesting journey showing how all the Scriptures coalesce around this central theme. To read this book is to tackle the most important theme in all the Bible."
—Dr. Erwin Lutzer, Moody Church, Chicago
"This is a terrific book, and I recommend it enthusiastically. I received my review copy as soon as it was published, and dug in immediately. I only wish it had come out a half-year ago, so that I could have highlighted it early enough to inform and buttress Christmas preaching.""I love the tone Rydelnik strikes, on many levels. He announces his serious intent to "disagree without being disagreeable" (xv), then succeeds throughout, forcefully rejecting a number of scholars' positions while never impugning the scholars themselves. Rydelnik's source-material ranges from academic journals and volumes to Rob Bell's Velvet Elvis (which he solidly refutes) to the anecdotal. He does not strive for the scholarly pretense of detachment which I've denounced once and again and again, but writes with keen awareness of the issues at stake." —Dan Phillips, Pyromaniacs