Podcast: Play in new window | Download | Embed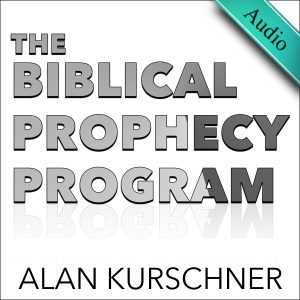 The Olivet Discourse is about the delay of Jesus's Coming, not his nearness. Many interpreters miss this main point. Further, there is the question of what is Jesus trying to teach with his delay of his parousia?
Jesus teaches that we will know the season of his return because certain events (esp. the great tribulation) will signal that his return is near. But a lot of interpreters miss Matthew's message in. vv. 36ff on the similitudes and parables, which are exhortations to be spiritually watchful. That is to say, if someone is complacent or even apostatize because of the temptations, persecution, false teachings, and slothfulness before Jesus's return, this is why they will be caught unprepared for Jesus's parousia. That is, they are in danger of Jesus returning during a period in their life when they are not spiritually watchful; hence, the warning:
"Therefore stay alert, because you do not know on what day your Lord will come. But understand this: If the owner of the house had known at what time of night the thief was coming, he would have been alert and would not have let his house be broken into. Therefore you also must be ready, because the Son of Man will come at an hour when you do not expect him." (Matt 24:42–44)
Accordingly, the message in the similitudes and parables in vv. 36ff is not about imminence, or even so much about nearness, as it is about how you will respond to the delay of Jesus's coming. If someone responds to the delay with complacency then they will be susceptible to temptations, persecution, and slothfulness. The Son of Man is coming at an hour (i.e. a time in their life) when they are not spiritually alert, because they have been distracted or have capitulated to those elements. They "do not expect him" because they have allowed the delay of Jesus's parousia to be instead filled by these worldly things in their life that will take their alert eyes off of Christ.
So Matthew is stressing how the reader should respond to Jesus's delay, not some notion of imminence. It is not that Jesus can return at "any moment," but that he can return at any generation. He can return in any generation because those prophesied events that Jesus mentioned in the Olivet Discourse can happen within a single generation. And when they do happen they will occur rapidly. I think this is why Jesus warned: "Remember, I have told you ahead of time" (Matt 24:25). Jesus stressed "ahead of time." In other words, Jesus is saying that when they begin to occur, they will happen rapidly and thus there will be no time to get your spiritual house in order. This makes sense because the parables stress this point that when the events begin, after the delay, it will be too late to get prepared. So today is the day to be thinking about Jesus's return and how to remain faithful and alert up to the point of his return, especially during the difficult times that will lure people away from thinking and living in light of his return.