Podcast: Play in new window | Download | Embed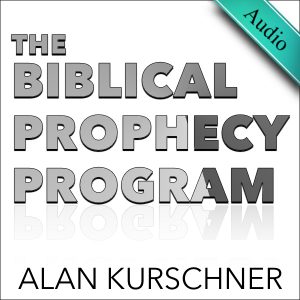 In this episode I responded to the flawed nature of four criteria that pretribulation interpreters use to determine if a Scriptural passage teaches imminence.
Wayne A. Brindle gives four general criteria that have been used to establish imminence theology in pretribulation literature.[1] Incidentally, Brindle does not give any explanations for his four criteria for imminence. This is a serious omission in his article that claims to argue for imminence. Instead, he simply asserts all four of statements of criteria in a brief paragraph and then quickly moves to his section on proof texts that purportedly teach imminence. Nevertheless, in this four part series, I will respond to each of his criteria since they are used to support pretribulationism.
Brindle states his first criterion:
The passage speaks of Christ's return as at any moment.
In this first criterion, the circular reasoning is immediately apparent. Brindle begins with his conclusion and uses it as evidence. This is classic begging the question. He is basically saying, "We know a passage teaches imminence, if it teaches imminence." Unfortunately, this is an all-too-common practice of how pretrib teachers argue for imminence. It is not an overstatement to say that imminence as a theological axiom is ingrained so deeply in pretrib literature that they may not be aware that they are reasoning in a circle. Further, the criterion says, "The passage speaks . . ." But Brindle does not explain what he means by the vague term "speaks." Evidently, he means that the passage teaches imminence. But this first criterion is supposed to give a reason how we know that it teaches imminence! The circular reasoning of this criterion reveals that the conclusion of imminence is being assumed, not argued for. He also uses the expression "Christ's return," which he fails to explain what he means by this expression. He thinks we should share his assumption that it refers to the supposed imminent return of Christ at the rapture excluding any events that must happen before the rapture. And this is exactly what he will assume in his second criterion. In short, this first criterion fails miserably to be an objective, valid principle of interpretation. It assumes what the interpreter wants to be true.
The second criterion that pretribulationists operate from is:
The passage speaks of Christ's return as 'near,' without stating any signs that must precede His coming.
This is another form of circular reasoning that we saw in the first criterion. Brindle assumes that when an author mentions that Christ's return is near, without mentioning any signs that will precede that return, then the New Testament author must be speaking of an imminent return. Once again, he begins with his conclusion and uses it as evidence. It is selective evidence through a priori exclusion of any passage that mentions signs or events in order to be considered a rapture passage. He is essentially saying, "The rapture is signless, because I have selectively chosen only those passages that do not mentions signs." He uses his conclusion to argue for his conclusion. If he wanted to begin with an unbiased criterion, then he should consider passages regardless of whether they mention signs. For example, Mark 13:28–29 speaks of Christ's return as near, but it also mentions signs that must precede his coming: "Learn this parable from the fig tree: Whenever its branch becomes tender and puts out its leaves, you know that summer is near. So also you, when you see these things happening, know that he is near, right at the door." Jesus clearly predicted that the intervening events of branches becoming "tender" and putting out "leaves" must happen before summer arrives. This text is from the Olivet Discourse, but since it mentions signs, using the illustration of the fig tree, pretribulation interpreters exclude it out of hand as evidence from the very start. The pretrib interpretive method begins with a stacked deck and therefore their theory is impossible to be falsified. Whether you are discussing physics, philosophy, history, or theology, if your theory does not allow the theoretical possibility of being falsifiable with counter evidence, then that is an indication that the theory is invalid. In other words, it is impossible for there ever to be any evidence against that theory. Just so I am not misunderstood, for a theory to be falsifiable, it does not mean that it is necessarily false—it could be true. It just means that a valid theory requires objective criteria that would allow it to be falsified if there were evidence. In fact, all true theories are falsifiable. One of the most common red flags of an unfalsifiable theory is circular reasoning.
Next, Wayne Brindle states in his third criterion for pretrib imminence:
The passage speaks of Christ's return as something that gives believers hope and encouragement, without indicating that these believers will suffer tribulation.
Brindle's third criterion indicates that the pretribulation notion of hope of Christ's return is that Christians will not have to experience suffering through tribulation. What he means by this is that if a passage speaks both about Christ's return and believers suffering at the hands of the Antichrist's great tribulation, the passage in question is not referring to the rapture. Rather, the passage is said to be speaking about the supposed future return of Christ seven years later at the end of the seven-year period. This criterion is also a stacked deck, a pre-determined conclusion that only allows certain evidence to be considered. Brindle indicates that if a passage mentions suffering in tribulation before Jesus's coming, it is de facto precluded from referring to what will happen before the rapture. The circular reasoning is self-evident. He is essentially saying, "I will choose only those passages that do not mention suffering in tribulation, and those passages that do mention tribulation do not apply to the church." He begins with his preconceived conclusion and then determines his selective passages based on that conclusion. So again his criterion will not allow any evidence against the pretrib position because his presuppositional definition for what constitutes evidence only allows for his conclusion. Moreover, the false dichotomy he makes between having hope and experiencing tribulation is incredibly misguided and unbiblical. (Pretribulationism equates "tribulation" with the day of the Lord's wrath.) Passages where Christians are exhorted to have hope during the Antichrist's great tribulation are automatically excluded for consideration. This pattern of selective criteria for pretribulation imminence results in an invalid, unfalsifiable theory. It is constructed in such a fashion so as not to allow any theoretical evidence to be even considered. In short, only that which supports the pre-determined conclusion of imminence will be allowed.
Finally, Wayne Brindle states in his fourth criterion for pretrib imminence:
The passage speaks of Christ's return as giving hope without relating it to God's judgment of unbelievers.
This last criterion that pretribulationists use to argue for imminence is not only odd but simply mistaken. It is mistaken because standard pretrib interpretation affirms that the rapture is followed immediately by God's judgment upon unbelievers on the same day.[2] First Thessalonians 4–5 is an explicit text that relates the hope of Christ's return to God's judgment of unbelievers. Second Thessalonians 1:3–12 clearly shows the hope that God's people will be given relief from their tribulations on the same day that God's judgment begins for unbelievers. Therefore, Brindle's fourth criterion for imminence is demonstrably mistaken. We can also add Matt 24 and Rev 7–8 that associate Jesus's return for his people with the subsequent eschatological wrath of God. Given the selective criteria by pretrib interpreters, however, these last two passages would not be allowed for consideration, because they mention a tribulation period before Jesus's return! Thus, this last pretrib criterion is flawed because the Bible consistently depicts back-to-back realities of hope for believers at Christ's return followed by judgment for unbelievers.
In summary, this four part series on the criteria for imminence has revealed that the interpretive foundation for pretribulationism is flawed, selective, and circular. The hermeneutic system is constructed with preconceived ideas that determine in advance the desired outcome for imminence. Interpretive criteria instead should allow the widest range of evidence, lest it results in a prejudicial conclusion. They should not be crafted so narrowly to exclude biblical evidence that may contradict one's theological system of imminence. But Brindle's set of criteria demonstrates the predetermined biased nature inherently found in the pretribulational method of biblical interpretation.
[1] Wayne A. Brindle. "Biblical Evidence for the Imminence of the Rapture." BSac 158 (2001): 139
[2] For example, pretribulation author Robert L. Thomas states, "Only if the rapture coincides with the beginning of the day of the Lord can both be imminent and the salvation of those in Christ coincide with the coming of wrath to the rest (1 Thess 5:9) (Thomas, "1, 2 Thessalonians," 281 emphasis mine). Also Kevin D. Zuber states, "Since the rapture will take all living saints to be with the Lord at the same time that the day of the Lord commences, no believer need fear that he will be found in the day of the Lord" (Zuber, "Paul and the Rapture," 164).