Podcast: Play in new window | Download | Embed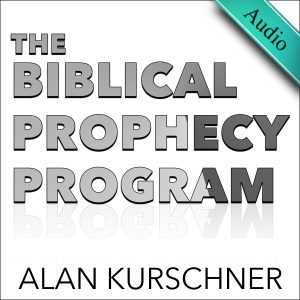 The topic today is on the theological system of revised (Ryrie) dispensationlism, which pretribulationists affirm and thus believe that God does not work with Israel and the church at the same time. It maintains a sharp separation between the church and Israel to the point that not only are there two distinct entities—which I agree— but going far as to claim that God does not work with them at the same time in history; that is, in the past, present or the future. It basically claims that when the church was inaugurated at Pentecost, God postponed his activity with Israel and during this abeyance from working with Israel, he now works exclusively with the church. But when Jesus returns to resurrect and rapture God's people, he will resume his redemptive dealings with Israel.
Pretribulationism concludes that God will work only with Israel, and not the church, during the future seven-year period (cf. Dan 9:24–27). This theological framework directly shapes their theology of imminence and their interpretations of other end-time passages, especially the Olivet Discourse. I agree with pretribulationism that God will fulfill his national and territorial promises to Israel when Jesus returns. Thus, I view national Israel and the church as two distinct groups. But I believe the Bible teaches that God deals with both at the same time during the church age. God has relatively postponed his dealings with Israel during this church age, but not absolutely. While Israel has been promised national and territorial restoration in the future when Jesus returns, God, nevertheless, presently works with Israel during the church age in several respects. At Jesus's first coming, God extended his salvific program to the Gentiles, while continuing to work with Israel. The pretribulation presupposition that God does not work with them both at the same time during the church age fundamentally impacts their interpretation of imminence.
I also discussed Charles Ryrie's concern about progressive dispensationalism and its implications for pretribulationism, which turned out to be an accurate concern! Find out why by listening.
See also:
Why Dispensationalists Are Embracing Prewrath Eschatology . . .