Podcast: Play in new window | Download | Embed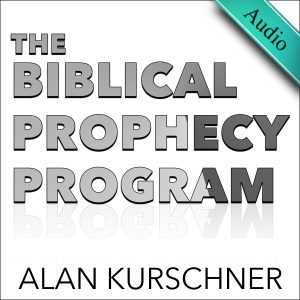 I addressed a pretrib objection to my arguments describing how God will work with Israel and the church simultaneously in the future during part of the seventieth week. A few traditional dispensational pretribbers such as Renald Showers have recognized the weight of the counterexamples that demonstrate that God does indeed work with Israel the church at the same time.
Accordingly, they have crafted an argument that attempts to wiggle out of this by making a further distinction. They argue that God does not work with Israel and the church during the seventy-weeks prophecy, but he works with both groups during the "gap" between the sixty-ninth and seventieth week. This interpretative framework allows them to bypass the objection put forward above.
Renald Showers contends,
The church did not exist during any part of the first 69 weeks or 483 years of the 70 weeks. . . . [which is consistent with] that God determined all 70 weeks specifically for Israel and Jerusalem, not for the church.[1]
God does not intend the church to be present on the earth for any part of the 70 weeks or 490 years He has determined specifically for Israel and Jerusalem. He intends to keep His 70-weeks program for Israel and Jerusalem and His program for the church separate and distinct from each other, just as Israel and the church are distinct entities.[2]
However, he qualifies this by making the following artificial distinction,
This does not mean that God stopped working altogether with Israel and Jerusalem when He interrupted the 70-weeks program and started the church. Instead, it means that God temporarily stopped one specific program (the 70-weeks program) with Israel and Jerusalem while He works His program with the church in the world. There is a major difference between saying that God stopped working with Israel altogether and saying that He temporarily stopped one specific program with that nation.[3]
The bulk of the program was answering this objection showing how it is illogical and unbiblical.
(This is the last episode of this series on this topic. See episodes 133–138 for the series.)
[1] Showers, Maranatha, 241.
[2] Showers, Maranatha, 243.
[3] Showers, Maranatha, 243.