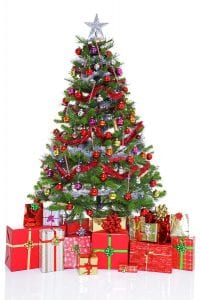 I told my 3 year old son that he had to wait until Christmas day to open up his presents. In other words, it was not an imminent event but rather a delayed intervening period. 
Was his response "diminished hope" as pretibbers would have you believe if there was an intervening period before the rapture? Nope, just the opposite effect on my son—his hope for Christmas day was enhanced.
Pretribbers use invalid psychological arguments to try to prove their pretrib imminency: e.g. "If Jesus's return is delayed by some intervening event, then that would diminish the believer's hope."
Not only do their psychological arguments do not comport with human behavior and thinking, but it suggests that the faith of the pretribber is feeble, if that is all what takes to diminish their hope in Jesus.
The apostle Paul and Peter had a few choice words for such feeble faith:
"Who will separate us from the love of Christ? [Evidently, some things can in the pretrib view] Will hardship, or distress, or persecution, or famine, or nakedness, or peril, or sword? As it is written, "For your sake we are being killed all day long; we are accounted as sheep to be slaughtered." No, in all these things we are more than conquerors through him who loved us. For I am convinced that neither death, nor life, nor angels, nor rulers, nor things present, nor things to come, nor powers, nor height, nor depth, nor anything else in all creation, will be able to separate us from the love of God in Christ Jesus our Lord." (Rom 8:35–39)
"Beloved, do not be surprised at the fiery ordeal that is taking place among you to test you, as though something strange were happening to you. But rejoice insofar as you are sharing Christ's sufferings, so that you may also be glad and shout for joy when his glory is revealed." (1 Pet 4:12–13)