Podcast: Play in new window | Download | Embed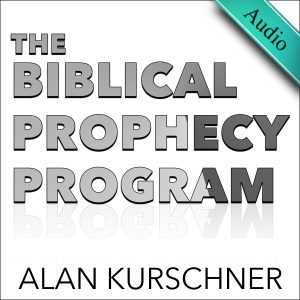 Dr. Kurschner explained another good reason to understand the bowl judgments to occur after the trumpet judgments, rather than have them occurring at the same time or, for some interpreters, identifying them with each other.
Recapitulatory interpreters argue that the three instances of the storm theophanies at the end of each septet, the seventh seal, seventh trumpet, and seventh bowl are similar, therefore they conclude they must refer to the same event—and thereby "the end." But similarity does not equal identity. A closer look reveals that in each instance the storm-theophany intensifies and anticipates the end.
The seventh seal is directed to the earth:
"Then the angel took the censer and filled it with fire from the altar and threw it on the earth; and there were peals of thunder, rumblings, flashes of lightning, and an earthquake." (Rev 8:5)
This cannot be the end, because it functions to introduce the trumpet judgments.
In the seventh trumpet storm theophany, a hail storm is included:
"Then God's temple in heaven was opened, and the ark of his covenant was seen within his temple; and there were flashes of lightning, rumblings, peals of thunder, an earthquake, and heavy hail." (Rev 11:19)
But the final storm theophany in the seventh bowl is quite different than the others using unqualified terms, an unprecedented, unabated devastation that results in finality and therefore "the end":
"And there came flashes of lightning, rumblings, peals of thunder, and a violent earthquake, such as had not occurred since people were upon the earth, so violent was that earthquake. The great city was split into three parts, and the cities of the nations fell. God remembered great Babylon and gave her the wine-cup of the fury of his wrath. And every island fled away, and no mountains were to be found; and huge hailstones, each weighing about a hundred pounds, dropped from heaven on people, until they cursed God for the plague of the hail, so fearful was that plague." (Rev 16:18–21)
Collapsing all of the storm theophanies does not do justice to John 's message, which is to depict the progressive nature of God's wrath, anticipating the final end with each septet culminating in the seventh bowl judgment, the most devastating earthly judgment upon the wicked portrayed in the Book of Revelation.