Podcast: Play in new window | Download | Embed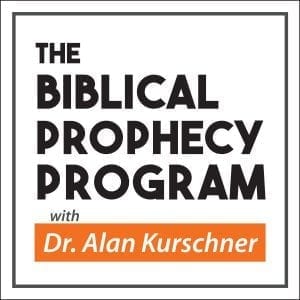 This is session 4 of 6, "Peter: Bookends to the Church Age" delivered by Dr. Alan Kurschner from last year's Minnesota Bible Prophecy Conference, May 7–8, 2021 in Inver Grove Heights Minnesota. The theme of the conference was The Celestial Disturbances. Dr. Alan Kurschner and Pastor Ryan Habbena were the speakers for the conference.
In Acts 2, the apostle Peter explains that a new period in redemption (i.e. the beginning of the church age) occurs at Pentecost with the Spirit's supernatural outpouring. But a lot of interpreters miss that Peter's citation of Joel 2, and its celestial disturbances event, gives us a clue to the completion of the church age when the day of the Lord begins.
"But Peter stood up with the eleven, raised his voice, and addressed them: "You men of Judea and all you who live in Jerusalem, know this and listen carefully to what I say. In spite of what you think, these men are not drunk, for it is only nine o'clock in the morning. But this is what was spoken about through the prophet Joel: 'And in the last days it will be,' God says, 'that I will pour out my Spirit on all people, and your sons and your daughters will prophesy, and your young men will see visions, and your old men will dream dreams. Even on my servants, both men and women, I will pour out my Spirit in those days, and they will prophesy. And I will perform wonders in the sky above and miraculous signs on the earth below, blood and fire and clouds of smoke. The sun will be changed to darkness and the moon to blood before the great and glorious day of the Lord comes. And then everyone who calls on the name of the Lord will be saved.'" (Acts 2:14–21)