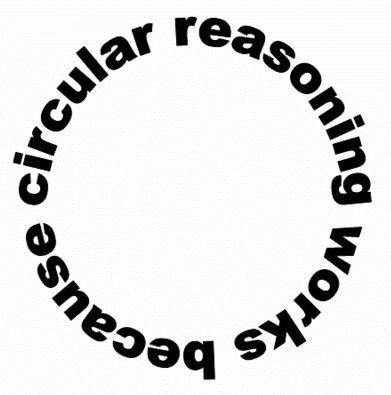 I am finishing up on my major book focused on refuting pretrib imminence. I do not leave any stone left unturned.
My hope is it will jolt—and challenge—untold number of Christians who have been taught all their life that Jesus can return "at any moment."
This teaching is so pervasive that even most non-pretrib churches believe this! This book will acutely challenge the fundamental teaching that many Christians have assumed is true.
The ultimate goal of the book (title forthcoming) is to change the way that Christians expect the Lord's coming. Let's face it, the church is doing a most pathetic job in obeying Jesus in how we should look forward to his Coming.
One of the most important points I make in the book is setting out in the very first chapter where I demonstrate the flawed circular reasoning that presupposes the pretrib hermeneutic. And this is illustrated not just in the first chapter but the remaining part of the book at various points.
I honestly do not believe that pretrib teachers are stupid. But their flawed circular reasoning seems to escape them. They are so invested into the notion of imminence that they cannot see past their theological Tradition.
I can only outline the circular reasoning here, but it will be unpacked in all its glory in the book.
This issue of circular reasoning was one of the points I stressed in my debate last year in Texas with pretrib teacher Thomas Ice. You can access the debate here.
What exactly is this circular reasoning?
There are various versions of it such as: "Pretrib is correct because the rapture is imminent, and the rapture is imminent so it is pretrib."
I cannot tell you how many times I have heard this "objection": "Prewrath is wrong because you do not believe in imminence." As if that is an argument in itself. It begs the question: Is imminence correct?
Another version of this is found in an online article by Thomas Ice titled "Differences Between the Rapture and the Second Coming." He writes:
"Pretribulationism has no problem [with imminency] since it holds that no signs or events must precede the rapture."
Notice the circularity. Pretribs consistently define imminence as "no signs or events must precede the rapture." Thomas Ice gives the reason why he holds to imminence by defining imminence!
The circularity escapes his thinking.
Or take the following example by Pretrib teacher Wayne A. Brindle in his article "Biblical Evidence for the Imminence of the Rapture," where he gives a series of criteria for when a biblical passage teaches imminence. In his very first criterion he states:
"The passage speaks of Christ's return as at any moment."
This is an odd criterion to use. What does he mean by "speaks of?" Certainly he does not think that there is a passage that actually states Jesus' return can be "at any moment." There obviously is none.
So he must mean by "speaks of" as "teaches." But that is circular. It begs the question. He is using his conclusion for a premise, which is classic circular reasoning. His "criterion" must then be pushed back to a further question, or in our case, criterion: What constitutes a passage to teach imminence?
In conclusion, at the end of the day, pretribbers have to assume imminence. They act as if this is some self-evident biblical truth. It is not. It cannot be found to be supported in Scripture.
Just the contrary, as I have demonstrated in my debate with Thomas Ice as well as fully in my book Antichrist Before the Day of the Lord, the rapture is not imminent. Specific, discernible events must happen before the rapture that the church will witness, most importantly the Antichrist's great tribulation.