Podcast: Play in new window | Download | Embed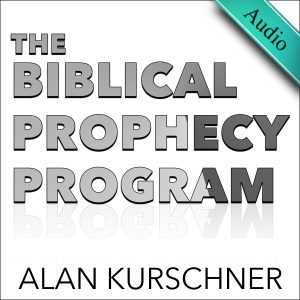 "Let no one deceive you in any way. For that day will not arrive until the rebellion [apostasia] comes and the man of lawlessness is revealed, the son of destruction." (2 Thess 2:3 NET)
In this episode, I first explained the larger context to the question of what is the apostasia ("apostasy"). Then I surveyed four views on the identification of the apostasy.
I explained that I held the last view which refers to the eschatological professing church that will happen through the means of the Antichrist's mark of the beast system.
I gave two reasons for my interpretation: (1) the immediate context, and (2) its relation with the revelation of the man of lawlessness.
I concluded with an exhortation that if this generation is confronted with the Antichrist's mark system you have no choice but to have the faith to say 'no'! There are no exceptions. You will witness family members, church members, and many other professing believers taking the mark to save their earthly life. You cannot capitulate to this most devious temptation. You must choose to be martyred over apostatizing your faith. But consider it a blessed joy for the opportunity to give Jesus glory in your faithful death! Do not allow the Antichrist to rob you of that joy—and your eternal life.
You must stay faithful to Christ in the soon-coming storm.