Podcast: Play in new window | Download | Embed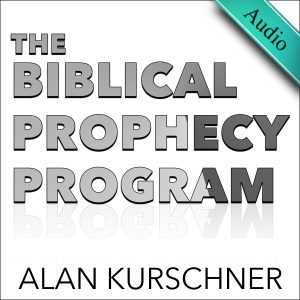 Pretrib teacher Andy Woods recently evaded key arguments against his interpretation which claims "the apostasy" [apostasia] in 2 Thessalonians 2:3 refers to the rapture, and thus the pretribulation rapture. He was interviewed by Gary Stearman on Prophecy Watchers.
"Let no one deceive you in any way. For that day will not arrive until the rebellion [apostasia]comes and the man of lawlessness is revealed, the son of destruction." (2 Thess 2:3)
There is no evidence for such a claim. I addressed a number of exegetical errors that he commits. I also focused on the main—and obvious!—argument that he completely ignores, which his followers deserve to know. These are not simply missteps or a lapse of memory. He is aware of these major arguments against his pretrib interpretation of 2 Thess 2:3, but refuses to interact with them.
Nevertheless, this is why I respond to him so his listeners and followers can find this informative episode here so they can learn what the other side has to say. I have also linked important relevant programs on this topic in the past below:
Links Mentioned in the Program
Does Apostasia in 2 Thessalonians 2:3 Refer to a 'Physical Departure' (i.e. the Rapture)?
https://www.alankurschner.com/tag/apostasy/
https://www.alankurschner.com/?s=andy+woods