Podcast: Play in new window | Download | Embed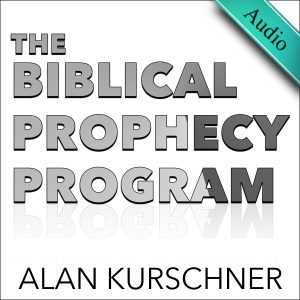 Dr. Kurschner explained a point on the qualified language of the trumpet judgments in contrast to the unqualified or unabated language of the bowl judgments.
The Greek word for "bowl" in the Book of Revelation is φιάλη, which refers to "a broad, shallow bowl," where the contents of it can be emptied swiftly. Some translations have  rendered it "vial" (KJV) but the term vial does not comport with John's choice of φιάλη, since a vial connotes a cylinder-shaped container, the opposite of the shape and function of φιάλη. John's choice of this term then would suggest he views the bowl judgments as being poured out—not slowly—but rapidly, such as a grand finale of God's wrath (cf. 16:1). The narrative of the trumpet septet, on the other hand, suggests that this series of judgments will be more protracted. For example, the fifth trumpet states: "They were allowed to torture them for five months, but not to kill them, and their torture was like the torture of a scorpion when it stings someone" (9:5). As an explicit temporal designation of "five months" it indicates that this is an unusually protracted period of judgment of torturing the mark-takers.
Links mentioned in program:
AUDIO book for Prewrath: A Very Short Introduction to the Great Tribulation, Rapture, and Day of the Lord