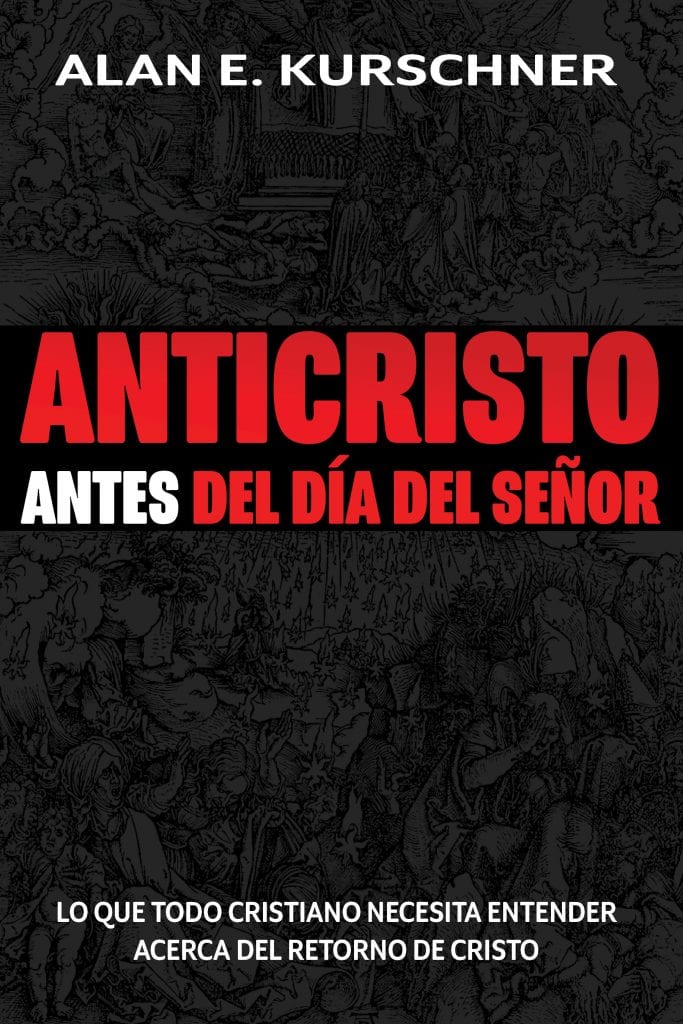 I am happy to announce the Spanish edition of Antichrist Before the Day of the Lord: What Every Christian Needs to Know about the Return of Christ.
Anticristo Antes Del Día Del Señor: Lo Que Todo Cristiano Necesita Entender Acerca Del Retorno De Cristo (Spanish Edition)
MUCHOS DE NOSOTROS HEMOS SIDO DICHOS QUE SEREMOS
"ARREBATADOS ANTES DE QUE SE MANIFIESTE EL ANTICRISTO".
Pero si esto se equivoca, ¿qué?
¿Es esto realmente lo que la Biblia enseña?
En este relato nuevamente examinado que nos hace reflexionar sobre la segunda venida de Cristo, Alan Kurschner sigue la pista de los temas y pasajes claves que proveen la evidencia bíblica convincente que la iglesia encarará primero la gran tribulación del anticristo antes del arrebatamiento.
Jesús nos advierte, "Ved que os lo he dicho de antemano" (Mateo 24:25). Y Pablo amonesta, "que nadie os engañe en ninguna manera, porque no vendrá sin que primero venga la apostasía y sea revelado el hombre de pecado (anticristo), el hijo de perdición" (2 Tesalonicenses 2:3).
Dado que tanto Jesús como Pablo nos avisan en tono amenazador "de antemano", ¿no debería ser esto un mensaje urgente que la iglesia necesita escuchar? ¿Estamos preparando nuestros corazones espiritualmente de ser "vencedores" respecto de lo que pueda acontecer en un futuro próximo?
Por leer Anticristo Antes del Día del Señor, usted descubrirá que la Biblia enseña que el anticristo llegará antes del día del Señor.