Podcast: Play in new window | Download | Embed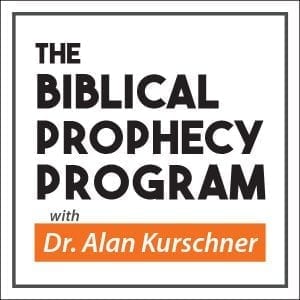 Announcement! Starting with this episode, there will be a video version of the podcast (see below). The audio will remain the same, but if you want to view it in video you can view it below or subscribe to the youtube channel.
Dr. Kurschner gave good reasons to believe that the scene of the great multitude in the book of Revelation should be conceived as located in heaven.
First, in the immediate context there is a cohesive link with the mention of "the one seated on the throne" (Rev 6:16). The scene clearly establishes the setting in the heaven (οὐρανὸς, Rev 6:14), where it was "split apart like a scroll being rolled up" (6:14). The function for this apocalyptic event certainly serves to reveal the one who will judge them: "Fall on us and hide us from the face of the one who is seated on the throne and from the wrath of the Lamb" (Rev 6:16).
Second, immediately following the deliverance of the innumerable crowd the execution of God's wrath locates the throne in heaven: "Now when the Lamb opened the seventh seal there was silence in heaven for about half an hour. Then I saw the seven angels who stand before God, and seven trumpets were given to them" (Rev 8:1–2; cf. vv. 3–4). That the source of wrath is coming from the throne in heaven is supported by the swath of downward-moving judgments in the narrative of the trumpets: e.g. "A large amount of incense was given to him to offer up, with the prayers of all the saints, on the golden altar that is before the throne. The smoke coming from the incense, along with the prayers of the saints, ascended before God from the angel's hand. Then the angel took the censer, filled it with fire from the altar, and threw it on the earth, and there were crashes of thunder, roaring, flashes of lightning, and an earthquake" (Rev 8:3b–5).
It is therefore an incoherent interpretation to locate the throne on earth with the innumerable multitude in Rev 7:9–17.

Links mentioned in the program.