Podcast: Play in new window | Download | Embed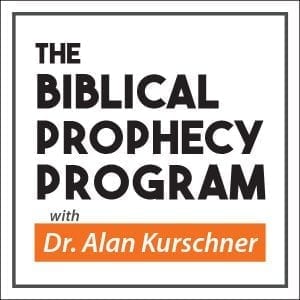 *Correction: At 19:33, I meant to say "last trump"  not "the seventh trumpet."
In this episode I gave the MAIN reason why the seventh trumpet in the book of Revelation cannot be identified with Paul's reference of the "last trump" in 1 Corinthians 15.
Posttribulationists interpret the last trump as the seventh trumpet, and they identify the catching up of the two witnesses to heaven as the resurrection/rapture. In the program I point out a salient contradiction that prevents the posttribulation view.
"Listen, I will tell you a mystery: We will not all sleep, but we will all be changed— in a moment, in the blinking of an eye, at the last trumpet. For the trumpet will sound, and the dead will be raised imperishable, and we will be changed" (1 Cor 15:51–52).
"Then they heard a loud voice from heaven saying to them: "Come up here!" So the two prophets went up to heaven in a cloud while their enemies stared at them. Just then a major earthquake took place and a tenth of the city collapsed; seven thousand people were killed in the earthquake, and the rest were terrified and gave glory to the God of heaven. The second woe has come and gone; the third is coming quickly. Then the seventh angel blew his trumpet," (Rev 11:12–15).
Links mentioned in the program:
https://www.alankurschner.com/2018/08…
https://www.alankurschner.com/2020/03…
This is a production by Eschatos Ministries https://www.alankurschner.com/