Podcast: Play in new window | Download | Embed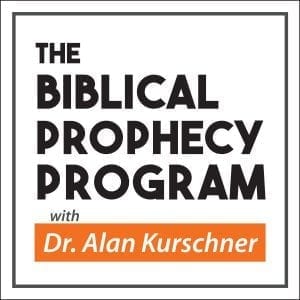 This is session 5 of 6, "Paul: Disturbances and Labor Pains" delivered by Dr. Alan Kurschner from last year's Minnesota Bible Prophecy Conference, May 7–8, 2021 in Inver Grove Heights Minnesota. The theme of the conference was The Celestial Disturbances. Dr. Alan Kurschner and Pastor Ryan Habbena were the speakers for the conference.
In this session, Dr. Kurschner focuses on explaining that the apostle Paul is no exception in linking the celestial disturbance event that Joel, Jesus, Peter, and the book of Revelation references as the event that signals the day of the Lord. By citing Isaiah 13 and the sudden birth pangs that will come across the world, we see the link to the celestial disturbance event.
"Wail, for the LORD's day of judgment is near; it comes with all the destructive power of the Sovereign One. For this reason all hands hang limp, every human heart loses its courage. They panic— cramps and pain seize hold of them like those of a woman who is straining to give birth. They look at one another in astonishment; their faces are flushed red.  Look, the LORD's day of judgment is coming; it is a day of cruelty and savage, raging anger, destroying the earth and annihilating its sinners.  Indeed the stars in the sky and their constellations no longer give out their light; the sun is darkened as soon as it rises, and the moon does not shine. I will punish the world for its evil, and wicked people for their sin. I will put an end to the pride of the insolent, I will bring down the arrogance of tyrants. I will make human beings more scarce than pure gold, and people more scarce than gold from Ophir. So I will shake the heavens, and the earth will shake loose from its foundation, because of the fury of the LORD of Heaven's Armies, in the day he vents his raging anger." (Isa 13:6–13)