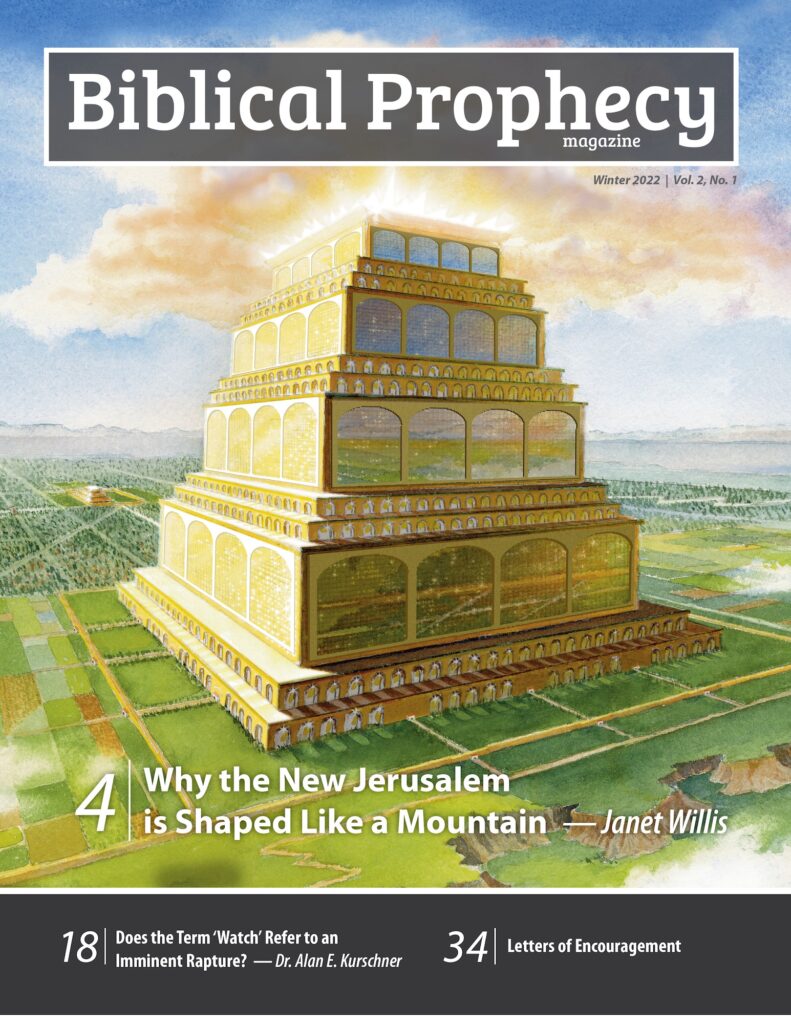 In a couple of weeks the new issue of Biblical Prophecy Magazine will be printed.
You will not want to miss the feature article, Why the New Jerusalem Is Shaped Like a Mountain. After reading this article, you will understand the New Jerusalem in a completely different way than you ever did before.
The issue will be released in a digital format online one month after the print version is released. However, if you want the print format be sure to subscribe to it here.
Print subscriptions to the magazine allow us to make the digital format available for free online, so please help us support this effort.
Eschatos Ministry Partners receive free print subscriptions.
*Order reprints of back issues here.