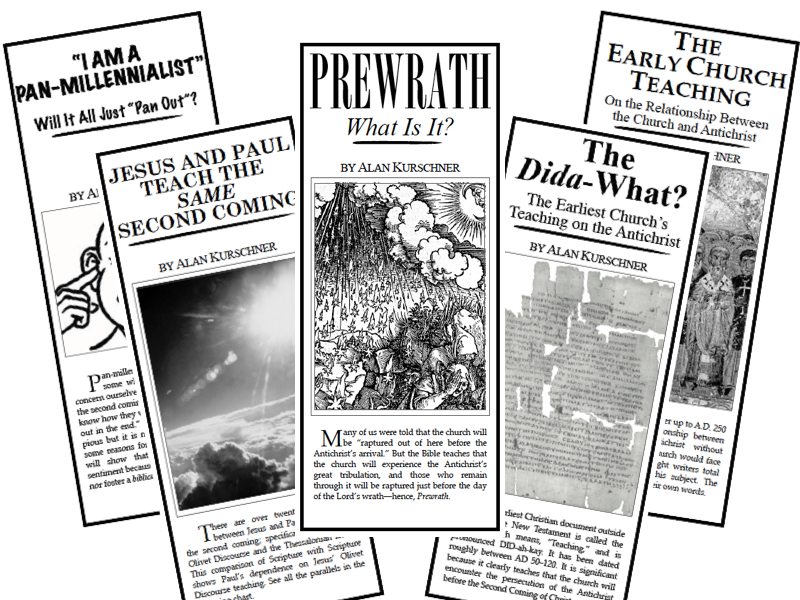 After already several printings of thousands of pamphlets, I am very encouraged this year to witness the interest in the pamphlet format in teaching believers the prewrath position.
The vast majority of people will not read a book on prewrath, but they will read a pamphlet. Purchase them to give out to your pretrib family members at the upcoming holiday gatherings or to place them on a table at your church foyer!
You can buy them individually as a pack or a sample pack.