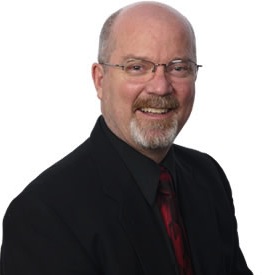 I have recently challenged Doug Stauffer to a debate to defend his pretribulationism.
His response was that he does not participate in debates because they are "condemned by scripture." Evidently, Proverbs 18:17 is not found in his King James Bible, "The first to state his case seems right, until his opponent begins to cross-examine him" (Proverbs 18:17).
Since Stauffer claims that Scripture condemns debates and (as he has stated elsewhere) calls them sinful, then the question must be asked, why is he now participating in a rapture debate next month?
We are never told.
But I can tell you what is really going on. Stauffer refuses to debate a prewrath exponent such as myself. He knows he could never successfully defend his pretrib position with myself. This is the reason he will not debate prewrath.
So those who follow Stauffer, this fact remains: Doug Stauffer refuses to defend his pretribulationism under cross-examination with me. I am willing to undergo his cross-examination, but he is not willing to do the same. That should speak volumes.
Speaking of the upcoming so-called "The Great Rapture Debate" that he is having with post-tribber Joe Schimmel, unfortunately from what I gather the "debate" format is not very suited for a formal debate. (I will review the debate afterwards). It is not conducive to go deep and really refute Stauffer's pretribulationism. I personally think it was purposely designed that way so that Stauffer can claim "I debated Schimmel and won."
I would have never agreed to such a surface-level debate format.
Nevertheless, I do hope Schimmel will be able to make some good points against pretribulationism despite its militating format. From what I have heard he is competent to do so.
I want to make one last point.
I find it very telling that Prophecy in the News that is putting on the debate at The 4th Annual Pikes Peak Prophecy Summit has chosen Doug Stauffer to be their go-to pretrib "Rapture guy."
Stauffer has much more serious problems than his pretribulationism: He is a hyper-dispensationalist; he is a leader in the King James Version Only* cult; and he has a twisted version of the Gospel itself.  Yet, given these heresies, Prophecy in the News—out of all the orthodox pretrib Christians they could have chosen—instead endorses Stauffer as their guy.
It's a sad state of affairs out there.
*By "King James Version Only" (KJVO), I mean the thinking that Christians are told to invest ultimate authority into an early seventeenth-century Anglican English version of the Bible, also known as the King James Bible. I use the KJV on occasion, but that is a completely different matter than the KJVO mindset. For more information on this topic, see James White's The King James Only Controversy.