Podcast: Play in new window | Download | Embed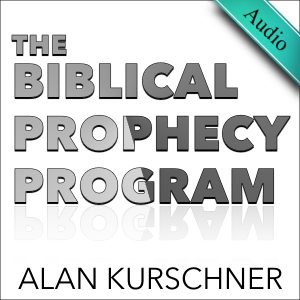 I described another reason why the reference of the "gathering of the elect" in Matthew 24:31 refers to the rapture.
I explained the significance of this question particularly how it relates to the prewrath and pretribulational debate. If it does refer to the rapture then that means that the church will in fact encounter the Antichrist's great tribulation, proving that pretribulationism is a mistaken belief.
There are thirty parallels between Jesus and Paul's passages on the second coming of Christ. Today, I focused on nine of these parallels between Matthew 24:30–31 and 1 Thessalonians 4:16–17.
The parallels I mentioned are:
The Initiation of the Parousia
Universal visibility
Persecution cut short
Jesus with Clouds
Power and Glory
Angelic Presence
Trumpet Call
Gathering
Meeting to Jesus
Paul's similar language should not surprise us because he is drawing from Jesus' teaching tradition of the Olivet Discourse. Jesus obviously did not receive his teaching from Paul; Paul received the Jesus tradition from the disciples. Paul's elaborate description of the rapture clarifies that Jesus' reference of the gathering of the elect refer to the rapture.
Links mentioned in the program:
https://www.alankurschner.com/laminated-prewrath-charts/
https://www.alankurschner.com/2015/02/25/matthew-2431-refers-to-the-rapture-because-of-a-cause-and-effect-action-in-the-sky-ep-25/
https://www.alankurschner.com/2015/02/18/the-apostle-pauls-source-for-his-eschatology-on-the-second-coming-in-his-thessalonian-letters-is-drawn-from-jesus-olivet-discourse-ep-24/