Podcast: Play in new window | Download | Embed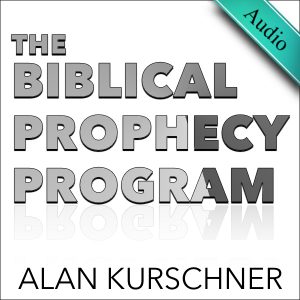 This episode I responded to Chris Steinle on his interpretation of the beginning of 1 Thess. 4:17. I pointed out some errors and lexical fallacies and suggested some better resources as is provided in the links below.
The first three parts of this series has set me up to respond next week in part 4. Chris Steinle's claim is that the Greek word harpagesometha behind the English "suddenly caught [up]" in 1 Thess 4:17 is not derived from the Greek harpazo and consequently does not actually refer to a rapture.
"For the Lord himself will come down from heaven [katabesetai ap' ouranou] with a shout of command, with the voice of the archangel, and with the trumpet of God, and the dead in Christ will rise first. Then we who are alive, who are left, will be suddenly caught up [harpagēsometha] together with them in the clouds to meet the Lord in the air. And so we will always be with the Lord." (1 Thess 4:16-17)
LINKS MENTIONED IN THE PROGRAM:
Antichrist Before the Day of the Lord: What Every Christian Needs to Know about the Return of Christ
Is the Meaning of Harpagēsometha in 1 Thess 4:17 'Rapture' or 'Plunder'? Part 1 – Ep. 114
Is the Meaning of Harpagēsometha in 1 Thess 4:17 'Rapture' or 'Plunder'? Part 2 – Ep. 115